Are you the type of traveler who sits on the plane and thinks, "oh no… I forgot to do THAT"? Then check out this list with what to do one week before an international trip.
Have you ever heard that saying: do as I say, not as I do? Well, I must confess that's the case with this post. I consider myself such an experienced traveler that sometimes I decide not to make any lists for my next trip and go with what I have in my head. Of course, I won't forget anything…
Wrong. So wrong.
As soon as I sit on the plane, a nagging thought comes to mind: did I turn off all the lights? Did I forget a document? Did I bring a memory card for my camera?
Every. Single. Time.
(And I'm going to be honest, I've made more trips without a memory card than I can count.)
But the same thing doesn't have to happen to you.
You can be smarter than me and follow the list I compiled with everything you have to do a week or so before an international trip.
It doesn't matter if you are new to traveling or exploring different places every week. I guarantee this list will help you get rid of that "I think I forgot something" feeling.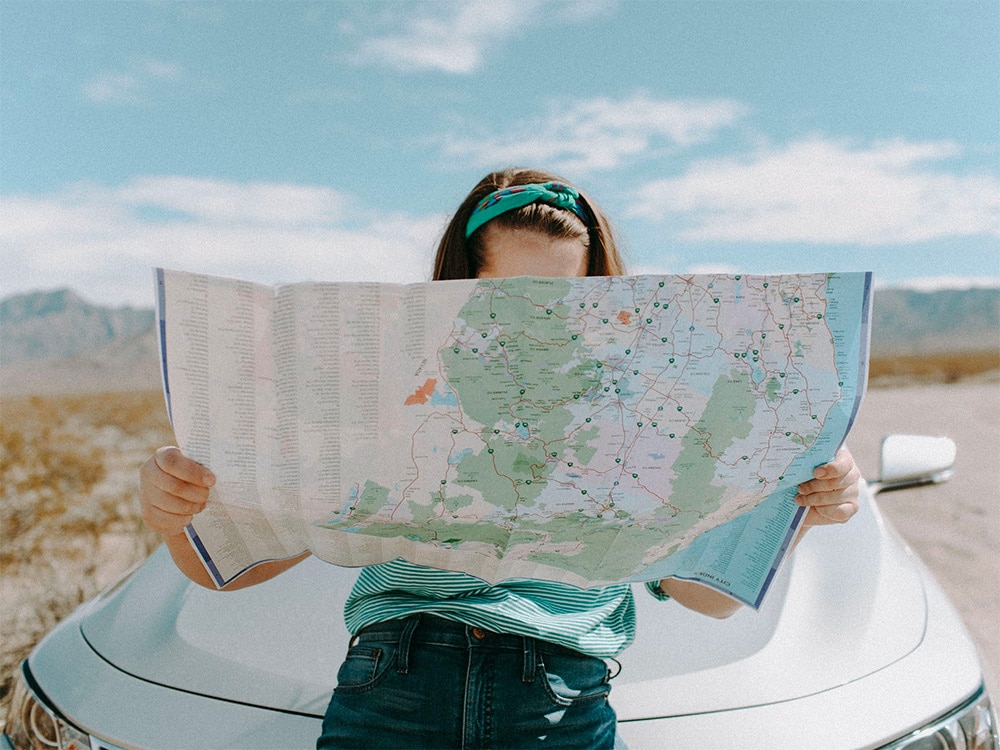 CHECKLIST: What to do one week before an international trip
Imagine you are having the time of your life on your trip… and then you stumble and twist your ankle.
Or you get sick on the second day due to the temperature difference.
Or you get to your destination on time… but your luggage doesn't.
With travel insurance, all these situations are covered for you in a fast, cheap, and efficient way. You will be protected in medical emergencies, lost luggage, and even flight cancels or delays.
And how does it work? In Paris, for example, I had tonsillitis due to the freezing temperature on the aircraft getting there, and I couldn't even get up in the morning. So I called my insurance, and in a couple of minutes, a doctor was there, in my hotel room, checking my symptoms and prescribing antibiotics. And the best part? I didn't have to pay anything for it.
I don't even have to tell you how this situation sold me on travel insurance, right? So it's not a coincidence that this is the first item.
If you are scared to get sick and ruin your vacation, hire travel insurance to make sure you will get better quickly and enjoy the rest of your trip.
It's also essential to notice that in some places – especially the USA – insurance will help you deal with medical emergencies more efficiently and probably save you thousands of dollars. I remember reading once about someone who had to get three (3!!!!) stitches and had to pay US$3,355.96 for them. That's just insane.
Having travel insurance is the easiest way to get medical care in other countries without worrying about crazy expensive bills later on.
I recommend you get your travel insurance through World Nomads. They are one of the leader companies in this segment, and they have different insurance plans that may better fit you and your trip. They also have a 24/7 emergency assistance team that can help you at any time, so you can just give them a call if anything happens, and they will help you figure it out.
Quick tip: Depending on where you are going and where you are coming from, travel insurance may be mandatory to enter a new country. Make sure you know the requirements for your destination and get a travel insurance plan that will cover the minimum health spend coverage required.
2. Confirm medical requirements for your destination
Some countries demand you be vaccinated for some diseases to travel there, especially if you are from or have been to a risk area, such as South America for Yellow Fever. In addition, with the COVID-19 pandemic slowly coming to an end (we can only hope), most countries also require vaccination for that, and you'll have to show a certificate with dates and information about which vaccination you took.
This item is only to ensure you have all the proper documentation for the required vaccination. Do not wait to vaccinate one week before an international trip. You have to take your vaccines way before you travel, with some countries requiring at least 10 days before the shot, and some even more.
Some countries also require tests for certain diseases, even if the passenger is fully vaccinated. Others may also demand you complete a health control form to tell them where you've been, where you are going, how long you will stay in the country, etc. Book your tests (if they need to be scheduled) and fill the forms before the day of your trip.
Also, don't forget to check the requirements to go back home. I've seen airlines denying so many people to travel back to where they came from because they didn't know they needed to fill out a form or do some test… Don't be one of them!
3. Travel Notice and Exchange Money
If you are going to a country with a different currency, you might want to exchange money before you get there. If you feel like you will lose money doing that and would rather wait until you get to your destination, at least have a travel debit card or even a credit card to use, so you won't be out of money if needed.
Since you will be taking a card with you, don't forget to notify your bank that you are traveling (it's called a travel notice). If they don't know you are leaving the country, they may block your card due to "suspicious transitions" if it starts being used in a different location.
I always take credit cards when traveling abroad so I can earn points. I also have a travel debit card connected to my bank account that I can fill up if needed (I use my bank app), and then I can withdraw money in most ATMs. If you are going to an exotic destination, don't rely on cards only and have cash at hand.
4. Create a Google Doc with all your travel info
Create a document on the cloud (it can be Google Docs, iCloud, whatever you use) that people you trust can access if needed. Write every detail about your trip on it, such as hotel names and addresses, itinerary, airplane tickets, copy of your documents, etc.
That's a way to protect yourself. If you go missing (or no contact for a while), people will know where you're supposed to have been and know who to call, and it will also give your family and friends some peace of mind. My mother always thanks me when I send her the link to this doc. LOL
I recommend you use Google Drive for that since you can use it on your browser or use the app, and it's easy to share a link with anyone. Again, I stress you should put pictures of your documents in a drive folder. If you lost them, it's easier to get things sorted if you have a copy.
5. Backup your phone and empty your memory cards
Imagine if something happens with your phone… and you lose not only the pics from your trip, but also the ones before that? Or, as bad as this last scenario: you start recording something unique and get that annoying "insufficient memory" message pop up?
Do a complete backup of your phone (if you don't have everything on the cloud), delete any unnecessary files, and empty your memory cards if you bring a camera. If you are into taking pictures and are going to travel for a while, consider taking an external drive with you. You can upload photos to it once in a while to get some space back on your memory cards.
Pssst: Don't know what to write as a caption for your travel photos on social media? Check out this post with 150 best travel quotes!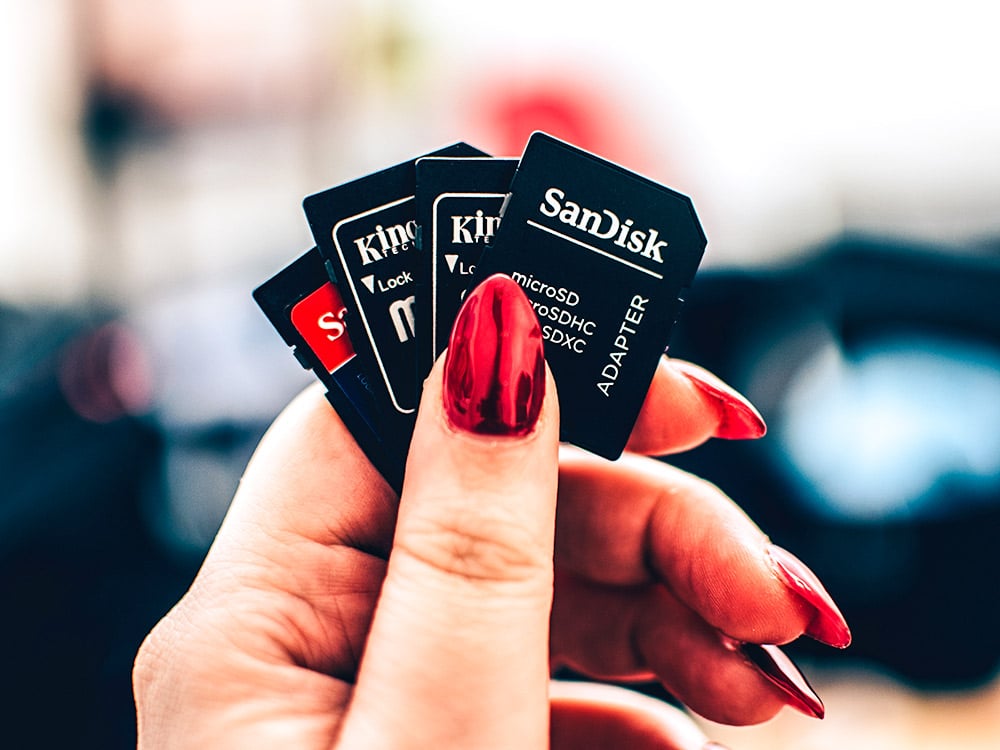 6. Buy some snacks
I wouldn't say I like flying. I find it uncomfortable, and even if I follow all my flight routine, it's still pretty dull. But even worse is when the food offered is not enough (or just plain bad) and I go hungry.
After that happening numerous times (the last being me stuck in a middle of nowhere city without access to a grocery store or anything, really), I now make a point always to buy some snacks before any trip. I take protein bars, dried fruits, and chocolate cause I also need to feed my soul to endure long flights.
Important: A lot of people are allergic to nuts. Really. With that being said, try to go for snacks that do not contain any types of nuts. I've seen cases where someone had a severe allergy, and the pilot had to announce on a flight that people should not eat anything with nuts, risking the passenger's death. So go with something other than nuts, please.
7. Update your entertainment options
To distract me during a flight (and sometimes during the trip), I take my Kindle and a phone with Spotify and Netflix with some songs and shows I can access offline. I have no idea which movies will be available on the inflight system, so I rather play safe.
I already said here on the blog that I take my Amazon Kindle (mine is the simplest version) on every trip. It's a way to save space since I can take multiple books without adding anything extra to my luggage.
During the last couple of trips, I also used the Headspace app to meditate (and help me sleep on flights) and downloaded some Netflix shows on my phone. I'm all for mindfulness and sitting with my thoughts, but not during flights or long bus routes.
8. Print important documents
I'm team #technology all the way, and I think printing anything is a waste these days. That being said, immigration in some countries tends to ask for paper documents to prove where you'll be staying and when you will leave your destination, and sometimes you can't use your phone when that happens.
Print everything that shows you are only traveling to the chosen country and that you will leave to go back home (or somewhere else) before your time expires. Having these documents with you also helps when you need to fill immigration forms where they ask where you are staying, how long, etc.
Tip: Take a pen with you to fill out the forms. You'll need it.
9. Buy your usual medicine.
The last thing you need to do a week before an international trip is to buy your usual medicine. Do not try new medication while traveling since you don't know how your body will react.
I still remember the first time I went to a drugstore in the USA and saw an aisle that was only Paracetamol, Aspirin, and Ibuprofen. I was shocked by the number of options, and I had no idea that was a thing!
So if you take a specific type of these drugs – or any other medicine in general, bring it with you to your trip. You might not find the one you like at your destination, or it may not be available over the counter. By the way, if you use any prescribed medication, take the prescription with you to show you are allowed to take it according to your doctor. Better safe than sorry!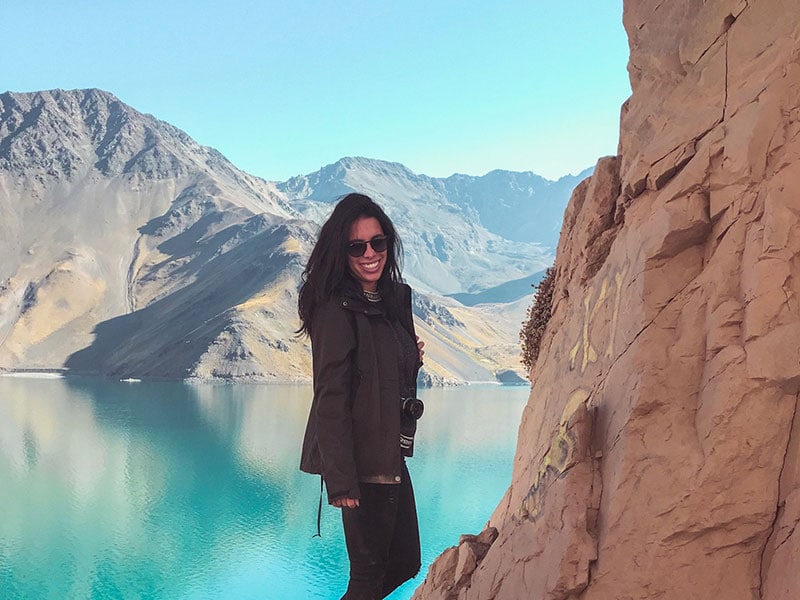 And there you go: a checklist with what to do one week before an international trip!
Think I missed something on this list? Let me know in the comments!