Since I've lived in Florianopolis my whole life, I never cared that much for the beaches on the island.
Don't get me wrong; I've spent countless summers enjoying the ocean and working on my tan. With 42 beaches to choose from, though, I was that annoying person who went to the same one every time. It was easy to get there, with plenty of parking even during peak season and calm waters… I was delighted to go there again and again.
That was until I started traveling. After that, I had the itch to visit new places, and going to the same beach every time wasn't cutting anymore. It was then that I decided to finally get to know the island I've called home for more than 20 years.
With the help of my friends, in the last couple of years, I visited several beaches in Florianopolis, and now I am bringing you my favorites. Everyone agrees that these are the best beaches in town, and you can't go wrong going to any of them (unless you choose to go during traffic hours, but we will talk more about that in a minute).
How to get to the beaches in Florianópolis
I include beaches from the north, south, and east of the island in the list below. You can get to all of them by bus, but I don't recommend using public transportation if you have the budget to rent a car. For example, from downtown to the north end of the island, where one of the best beaches in Florianópolis is located, you would have to take two buses, and it would take you almost two hours to get there.
And that is considering you are going on a weekday off-season. During summer, the island is crowded with tourists, and it's almost impossible to get anywhere after 9 am. And using public transportation is even worse.
If you want to skip traffic and enjoy your trip without worrying about the bus schedule, I suggest renting a car. I recommend you use Rentcars, since the company works with the most popular car rental companies globally. In addition, it lets you compare prices between Alamo, Hertz, and the other big names in the rental industry.
If renting a car doesn't fit your budget, plan your days well and leave your hotel early every morning.
Where to stay in Florianópolis
If you don't want to worry about traffic, you should stay in one of the beach neighborhoods. The city's downtown is a great place to stay, but as I mentioned before, it can be tough to get to the beach from there during peak hours.
If you are looking for resorts and beach kiosks, the north of the island is the way to go, with the best places to stay being Jurerê, Canasvieiras, and Santinho. Stay at Campeche, south of the island, if you want a more rustic, close-to-the-nature feeling.
The best hotels are: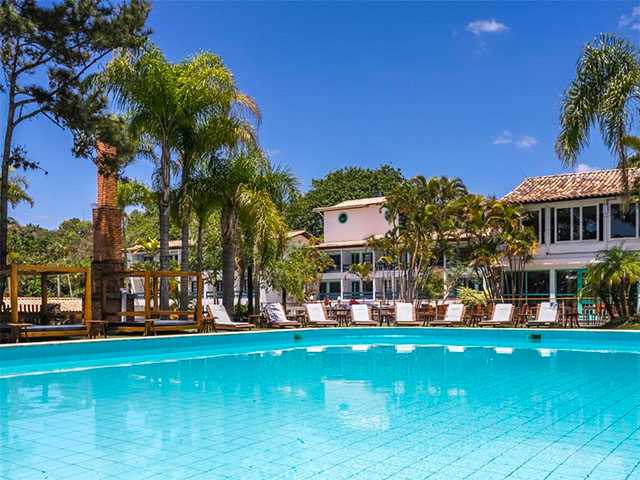 Selina is a chain of accommodations for digital nomads. It's the perfect mix between a hotel to enjoy your vacation and coworking space for those who need to clock in a couple of hours. Selina Floripa has shared and private rooms, a pool, and several events every day, such as surfing classes. It also has a shared kitchen for those who want to cook their meals.
Two minutes by foot from the beach of Jurerê, Il Campanario is a classic choice in one of the most popular neighborhoods in Florianópolis. All rooms have a balcony, and some even have a panoramic view of the ocean! The resort also has a pool, spa, and gym.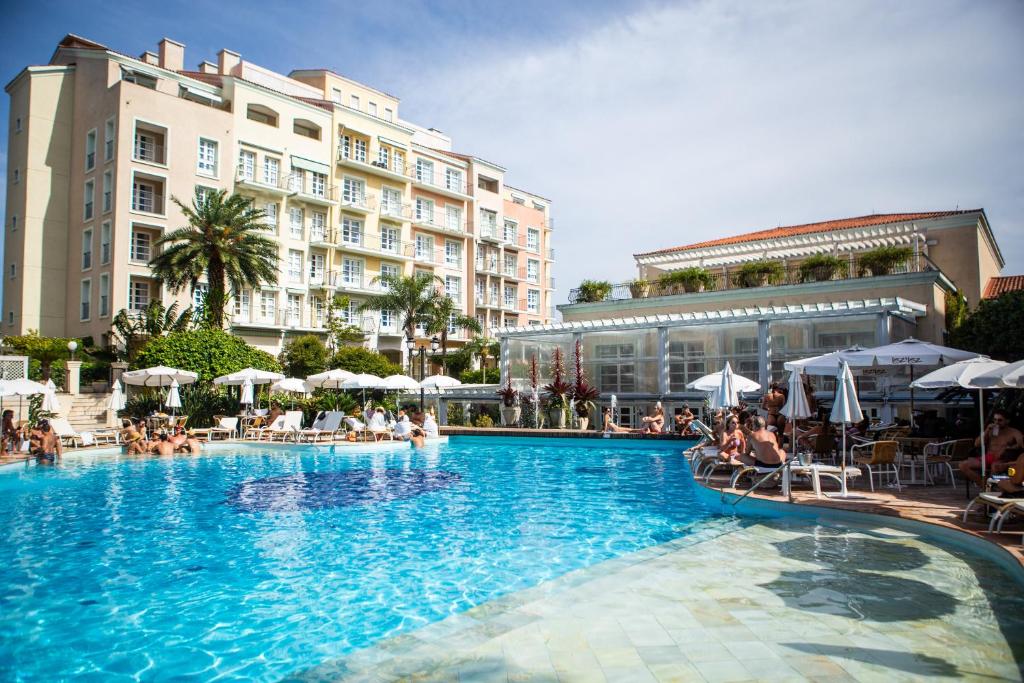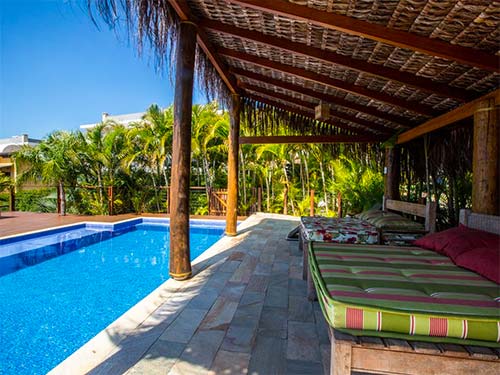 Vila Tamarindo Eco Lodge is a B&B close to Praia do Campeche. It has a garden with hammocks, a pool, yoga classes, and even a spa to make sure you will relax during your vacation. Wifi and free parking are also included, and the breakfast is delicious with a mix of bread, cakes, and some typical Brazilian foods.
The best beaches in Florianópolis
Campeche
Praia do Campeche is one of my favorite beaches, and the only reason I didn't go there more is that it's in the south, so the traffic to get there is usually heavy. If you choose to go to Campeche, go early!
The sea there is quite cold, so prepare yourself if you are coming from the northeast part of Brazil or from a place where the water is warmer.
This beach does have a lot of waves, and you will see plenty of surfers around. But that doesn't mean you can still enjoy it if you just want to go to the water for a bit and relax. It's one of the only beaches that different types of visitors can enjoy since you have the surf scene, the kiosks, restaurants nearby, and the water is usually not that strong that you have to be a strong swimmer.
From Praia do Campeche, you can also get to the famous Campeche Island, where you will encounter Caribbean-like turquoise waters. You can get there swimming (but only do that if you have experience swimming in the ocean) or by boat. On peak season, the price is around R$80 to R$120, two-ways.
When you are done with the beach, go to one of the restaurants on Pequeno Príncipe Avenue. My favorite is Mercado Sehat, where you can find excellent Thai food!
Jurerê
Probably the most famous beach in Florianópolis, Jurerê is divided into the "traditional" side and the "international" one. In the latter, you will find some famous beach clubs such as P12 and Cafe de la Musique.
Jurerê is, by far, the beach I went to the most since it's easy to get there since it's in the north of the island, and the sea is exceptionally calm, you can stay all day in the water floating if you feel like it. You can even do stand-up paddle if the day is not too windy!
Jurerê can be a little bit on the expensive side if you are near the beach clubs, so if you want to save some money and just enjoy your time on the beach, go to the "traditional" side. On the other hand, if you are more into the party scene, the "international" side is the way to go.
Near Cafe de la Musique is the Jurerê Open Shopping, an open mall full of stores, food trucks, and restaurants. It's a great stop after spending the day at the beach, and during peak season, there are also events and live music.
If you want to go for a more chill dining experience, go to the gas station on the international side and eat at Estação 261 or get some delicious crepes at Cine Café.
Matadeiro
This beach is hard to get to, even harder than the other ones in the south! To get to Matadeiro, you need to go to Praia da Armação, walk the whole beach until the right end, cross a bridge (or even walk if the tide is low), and then do a little bit of hiking – don't worry, that part is easy and only takes around 5 minutes.
Getting there is worth it since the beach is far from crowded, even during weekends, and breathtaking scenery. Like most beaches in the south of the island, some days you will be able to swim with not a care in the world, and on other days only surfers will venture into the water. If you are not a strong swimmer, be careful and check if the tide is strong.
There are no bars or kiosks around to get a snack or drink. Bring your own, so you don't have to leave early. If you want to get a decent lunch, your best bet is to go back to Armação and choose one of the restaurants there.
At Matadeiro you will also find the beginning of the trail for Lagoinha do Leste, one of the most famous hikes in Floripa. However, I do not recommend you take this route since it's the longest. Start your hike at Pântano do Sul instead.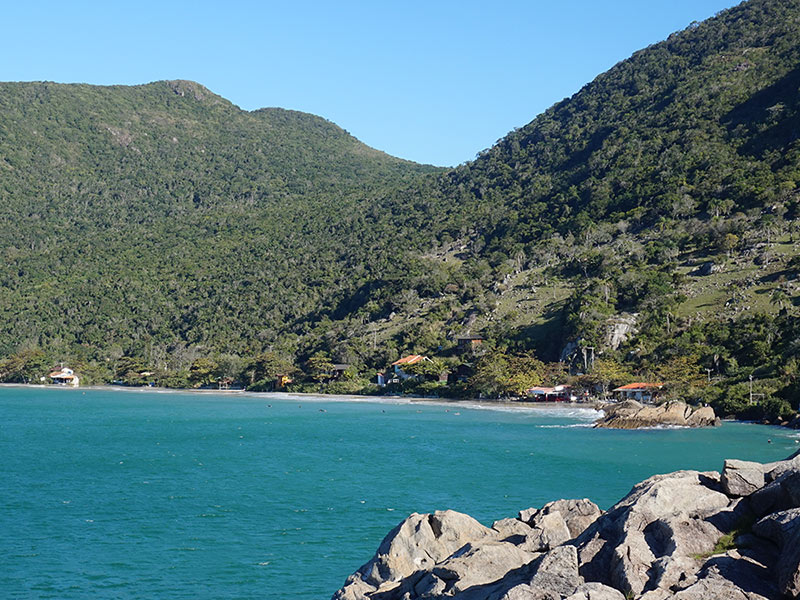 Joaquina
Joaquina, also known as Joaca by the locals, is one of the few beaches on the island's east side. You get there by going through Lagoa da Conceição, and I suggest you drive there early since traffic in the region is usually heavy.
The best thing about Joaquina, though, is the dunes. You can explore them on foot or even do some sandboarding. At the beach, on the left side (looking at the ocean), you can find some big rocks to climb, and it's the perfect place to take some pictures and watch the sunset! Careful, though, cause if the tide gets high, it can be challenging to go back to the sand.
Even though the ocean there is not the calmest, I always found it easy to go for a swim (I'm terrified of strong currents, so that says a lot). The water is colder than the northern beaches but not as much as the southern ones.
At the end of your day, I strongly suggest enjoying Lagoa da Conceição. You can watch the sunset, walk through the neighborhood and eat at one of the fantastic restaurants. Some of my favorites are Sabor Perú, Peruvian food, and Café Cultura.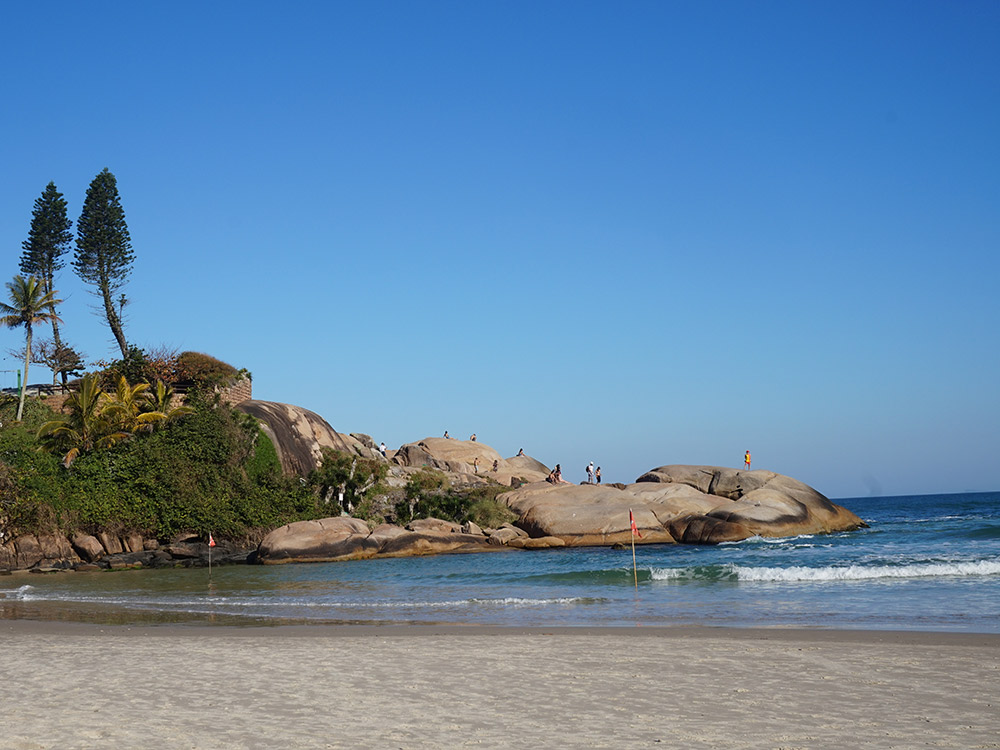 Praia Brava
Praia Brava got back at the radar after the young crowd decided there was the new cool spot. It's a bit further north than Jurerê, and it has an excellent structure for those who want to stay all day tanning in the sun. Several kiosks set the vibe with music, snacks, and drinks. You can also find some nice clubs such as Le BarBaron.
Brava means "angry" in Portuguese, so as you can imagine, the ocean is not very friendly there, although you can still enjoy a swim. Hike the trail near the left side of the beach if you fancy a nice view. It's an easy one (5 minutes or so), and you can see the whole coast from there!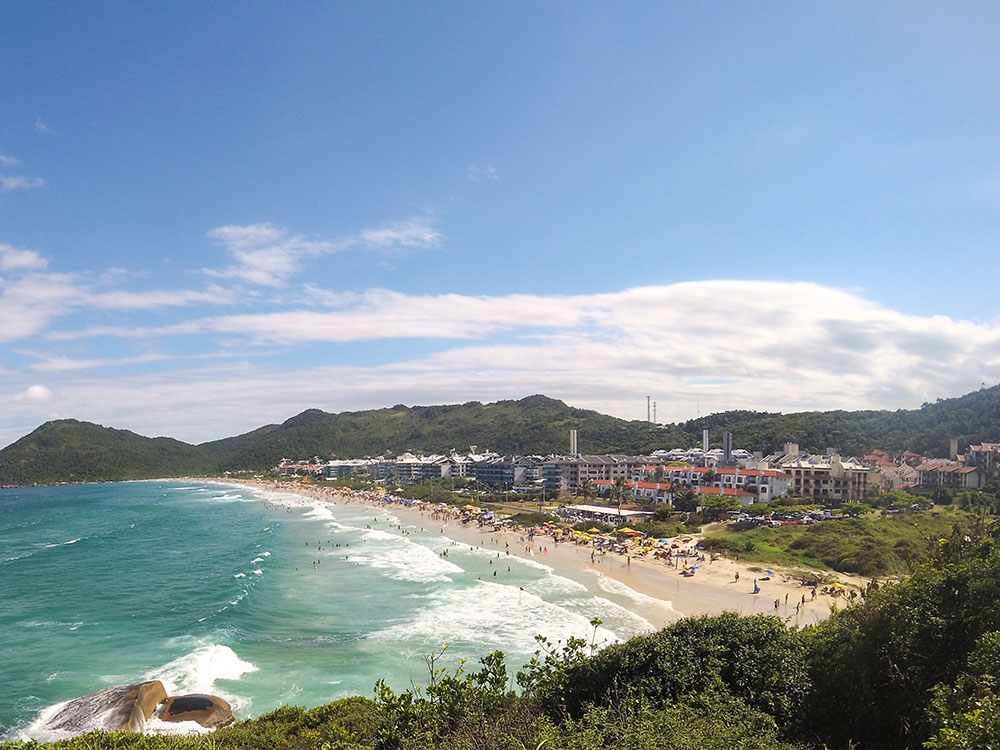 What to do in Florianópolis besides going to the beach?
Although the main attractions of Florianópolis are the beaches, there is still plenty to do if you do not fancy a swim. Try going to Mercado Público for some seafood and cold beer, and cross the Hercilio Luz Bridge while it is still open (who knows how long that will last). For an amazing sunset, visit Santo Antônio de Lisboa, a Portuguese neighborhood with incredible views and restaurants.
Lagoa da Conceição is another place worth exploring. Near the lagoon, you will find some cool shops, restaurants, bars, and hostels. Great place to go out at night or to explore after visiting Joaquina Beach.
If you are not staying in Florianópolis for long, I suggest you read the post with a complete itinerary for a weekend at the magic island.
For a different experience, I suggest you try some of the tours below. Ilha do Campeche is one of the most beautiful places on the island, while a city tour will show you all the highlights in a couple of hours. If you feel you have already explored Florianópolis, you may enjoy a quick day trip to its famous city neighbor, Balneário Camboriu.
What is the best beach for…
What are the best beaches in Florianópolis to visit with kids?
Daniela Beach is my favorite choice to go with family and kids. The water is so calm it's almost like a pool, and it's not usually crowded. Jurerê is also a good option, a little bit more popular but with tons of restaurants around.
What are the best beaches in Florianopolis to do stand-up paddling?
Again, Jurerê is the answer here. The ocean is calm so you won't have trouble standing up on your board. You can also paddle to Ilha do Francês, a tiny island close to Jurerê and Canasvieiras.
What are the best beaches to surf in Florianópolis?
The beast beaches for surfing in Florianópolis are Praia Brava, Santinho, Joaquina and Mole.
And there you go, some of my favorite beaches in Florianópolis! If you've been to all of these, I also suggest visiting Barra da Lagoa with its natural pools and Praia do Forte.
Have you ever visited any of those beaches? What did you think? Tell me about it in the comments!